Our Approach to Difficult Markets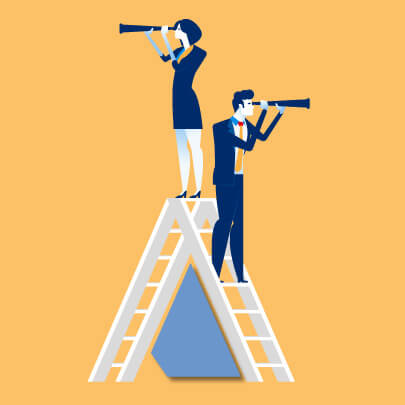 Stock and bond markets are trying the nerves of investors in 2022. We can't predict the next market move but find peace of mind in an approach that systematically seeks to inch the odds in our client's favor.
Contributed by Doug Walters , Max Berkovich , David Lemire
It is no secret that 2022 has not been a fun year for investors with both stocks and bonds down (not to mention all those other shiny objects that hopefully were avoided… crypto, meme stocks, SPACS, NFT art, to name some of the biggest offenders. It is common in times like this for investors to ask their advisors, "what are you doing about it?" We spend some time today answering that question.
To set the stage, we are evidence-based investors. We do not prescribe to the notion that we have the ability to predict the future. As such, asset allocation is set assuming that the future is unknown because, by definition, it is! But we are not passive investors. Far from it. We see it as our job to actively stack the odds in favor of our client's portfolios with the goal of outpacing a passive approach.
So with speculation not in our toolkit, what have we been doing this year?
First, we place proven, persistent factors at the core of our client portfolios. We hold stocks that demonstrate an above-average level of Quality, Value, Momentum, and Small Size. Stocks with these characteristics have historically outperformed a passive approach.
From an allocation perspective, we started the year equal weight equities. It seems like a long time ago, but back in January equities were at a lofty valuation that we would classify as "the high end of normal." We know that over time, equities tend to go up. Therefore, to go underweight is betting against the odds, and market valuation six months ago was not high enough to justify such a move.
Accordingly, the first bout of equity declines this year was simply working off the valuation froth and required no major equity allocation changes.
Yet, we were very active in this market weakness. We practice what we call opportunistic rebalancing. Rather than rebalancing once a quarter, we look for opportunities at the security level weekly. The evidence shows that giving securities significant ability to drift yet looking often for when they have drifted too far can systematically enhance returns. Essentially we are selling high and buying low at the security level on a weekly basis. Why? To shift the odds in our client's favor.
As the equity market continued to decline additional opportunities have emerged. With inflation high, the opportunity in TIPS diminished (i.e., that trade had already played out). In addition, specific equity market segments began to display valuation significantly below the normal range, namely Small-Cap and International. We used these dynamics to close our overweight to TIPS and add exposure to attractive segments within equities. None of these moves require us to know what will happen in the next six months. Instead, they are based on the fact that these assets are trading outside their normal range.
What will be our next move? That depends on where the market moves from here. Should stocks continue to decline, that would undoubtedly create pockets of buying opportunities. We see it as our job not to predict those buying opportunities but to take advantage of them when they occur.
Market declines can be emotional, but implementing an evidence-based approach that aims to systematically put the odds in your favor can provide much-needed peace of mind.
Headline of the Week
Stocks fell again this week as inflation and recession fears continue. Cryptocurrency provided additional headlines, with the space continuing to tumble (Bitcoin fell nearly 30% this week). As we discussed in our whitepaper, Cryptocurrency 101 – A Primer, the digital coin space is not ready to be considered an investment. But it was the Fed that (once again) claims our headline of the week.
Surprise! (sort of)
The Fed "surprised" investors with a 75 bps hike of the Fed Funds Rate at this week's FOMC meeting.
While the consensus was calling for a 50 bps hike, the whispers of 75 bps had turned to shouts in the days and hours before the announcement.
The current rate range is now 1.50-1.75%, and the Fed made clear that another 75 bps increase is a strong possibility for July.
The Fed is trying to get ahead of inflation which continues to be elevated. The higher rates are aimed at slowing economic activity to help tame inflation.
The challenge is to both tame inflation and engineer a soft landing of the economy. It is a difficult balancing act.
The Week Ahead
The short week offers up Federal Reserve Chair Powell appearing in Congress and the Purchasing Managers Indexes for many major economies as key events.  
Advanced Reading  
The Purchasing Managers Indexes (PMI) will be released next week in various regions. The PMIs show how businesses feel about the economy.  
A reading above 50 means expansion, while below is contraction. 
So far, China dipped below due to strict Covid lockdowns, but most other economies were holding above the 50-mark.  
Maintaining an expansionary reading with higher inflation and declining consumer sentiment is paramount.  
China getting back above the 50-mark would be a very big boost to the global economy.  
Capital Bound
The Federal Reserve Chairman Powell will testify in Congress next week after a historic move to hike rates by ¾ of a percent on Wednesday.  
Congress will focus on what the Central Bank can do to tame inflation without sending the economy into a recession.  
Watching the News Flow
Housing data and the University of Michigan Consumer Sentiment Index are the major releases next week. Bank Stress Tests and the European Union leaders summit may also cause some noise.  
With mortgage rates climbing, the May existing home sales and new home sales will be on display. 
Retail Sales started to weaken, so a read on consumer sentiment will get a lot of attention.  
With rising rates and a softening economy, the Bank Stress Tests could receive some attention.
Assembling the European leaders for a summit may not have much economic impact, but Russia and oil will certainly be a topic.  
Holidays
Sunday is Father's Day. Happy Father's Day to all the Dads!
On Monday, markets are closed in observance of Juneteenth. 
About Strategic
Founded in 1979, Strategic is a leading investment and wealth management firm managing and advising on client assets of over $1.8 billion.
Overview
Disclosures
Strategic Financial Services, Inc. is a SEC-registered investment advisor. The term "registered" does not imply a certain level of skill or training.  "Registered" means the company has filed the necessary documentation to maintain registration as an investment advisor with the Securities and Exchange Commission.
The information contained on this site is for informational purposes and should not be considered investment advice or a recommendation of any particular security, strategy or investment product. Every client situation is different. Strategic manages customized portfolios that seek to properly reflect the particular risk and return objectives of each individual client. The discussion of any investments is for illustrative purposes only and there is no assurance that the adviser will make any investments with the same or similar characteristics as any investments presented.  The investments identified and described do not represent all of the investments purchased or sold for client accounts. Any representative investments discussed were selected based on a number of factors including recent company news or earnings release. The reader should not assume that an investment identified was or will be profitable. All investments contain risk and may lose value. There is no assurance that any investments identified will remain in client accounts at the time you receive this document.
Some of the material presented is based upon forward-looking statements, information and opinions, including descriptions of anticipated market changes and expectations of future activity. Strategic Financial Services believes that such statements, information, and opinions are based upon reasonable estimates and assumptions. However, forward-looking statements, information and opinions are inherently uncertain and actual events or results may differ materially from those reflected in the forward-looking statements. Therefore, undue reliance should not be placed on such forward-looking statements, information and opinions.
No content on this website is intended to provide tax or legal advice. You are advised to seek advice on these matters from separately retained professionals.
All index returns, unless otherwise noted, are presented as price returns and have been obtained from Bloomberg. Indices are unmanaged and cannot be purchased directly by investors.