Max Berkovich
Portfolio Manager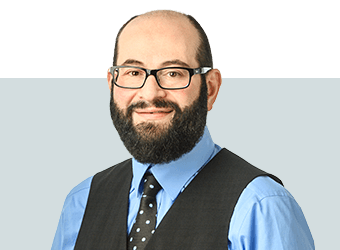 Strategic's "Bond King" is an active Freemason and Shriner. Opinionated, outspoken, loyal and dedicated professional.
Background
Max is responsible for delivering investment results through the development, management, and enhancement of the firm's core fixed income investment strategies and custom portfolios. Max is also a member of Strategic's Investment Committee.
Prior to joining Strategic, Max worked for a boutique broker-dealer, where his duties included trading, investment banking, and equity research. Prior to these roles, Max worked for two summers in the Prime Brokerage Department of Bear Stearns.
Max joined Strategic in the Spring of 2004 as an Operations Specialist.  He assumed responsibility for the firm's trading and trade settlement procedures.  In 2008, Max was promoted to Portfolio Analyst and Head Trader. Max's dual role in operations and investment management afforded him a unique opportunity to interact with clients and advisors in a central role.
In 2011, Max shed most of his prior duties to focus solely on investment management work.  In addition to his role as Fixed Income Portfolio Manager, he continues to supervise trading of the firm and oversee strategy implementation in client portfolios.
Credentials
BA, Economics and Political Science, Minor in Management, Utica College of Syracuse University
Community Service
Current
Trustee, Oriental-Faxton Lodge #224, F. & A.M.
Past
Master, Moriah Lodge #958, F. & A.M. (2010-2019)
Thrice Potent Master and Trustee, Yahandahsis Bodies, A.A.S.R. – Valley of Utica (2009-2010)
Treasurer Ziyara Shriners, A.A.O.N.M.S. (2010-2014)
Areas of Specialty
Equity Research and Analysis

Fixed Income Strategies

Investment Strategies
Beneath the Surface
Claim to Fame

Most highly decorated fantasy sports participant at Strategic

Enjoys…

Max can be found watching NFL games and sharing his opinions on anything and everything when not attending concerts or chasing his kids

Family

Max and his wife Katrena have three kids; Erik, Veronika and Rebekah.
The greatest lesson in life is to know that even fools are right sometimes.

- Winston Churchill