Vive la France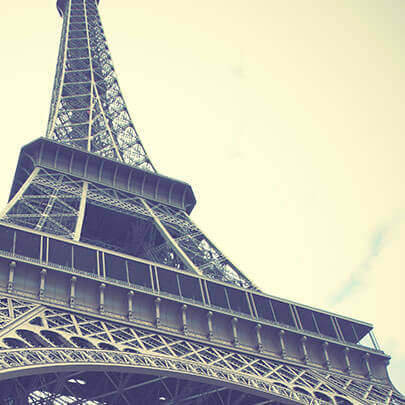 Stocks rallied in the face of terrorist activity to post the best 5 day stretch of 2015. Investors embraced policy certainty as a December rate hike now looks likely.
Market Review
Stocks rallied in the face of terrorist activity to post the best 5 day stretch of 2015. Investors embraced policy certainty as a December rate hike now looks likely.
Bring It On: After years of hemming and hawing, a long feared and much debated Fed policy change is upon us.
As if often the case with markets, the reaction from stocks was quite different than what might be expected.
After years of ultra-easy monetary policy, the intuitive interpretation of a policy regime change would call for stocks to retrace much of the bull market advance.
Policy clarity, the signal that it sends (the economy can take it) and the promise to go slowly all gave confidence to investors ready to chase a year-end rally.
United We Stand: After years of ineffective policy, the tragedy in France has provided an int'l wake-up call to fight this growing threat and work together to end ISIS.
We suspect that some of the rally in stocks this week was due to relief that real action is now being taken.
3rd Quarter Earnings Recap
Over 95% of S&P 500 companies have reported and earnings season is coming to a welcome end. We look at the best and worst that earnings had to offer.
Poor delivery: With oil prices continuing to slide, the weakness in Energy earnings is no great surprise. Yet the scale of decline is cause for pause, with Q3 sales and earnings falling 36% and 57% year on year respectively.
The Materials sector faired only slightly better, down double-digits.
Healthy earnings: Ex-Energy, S&P 500 growth was positive, with the greatest contributor by far being Health Care.
Telecoms showed the highest growth, but the sector is small and the growth was largely acquisitive.
As bad as it gets: With investing, it is not where we've been, but where we are going. When trends are at their worst is often a good time to be build positions.
Such would appear to be the case with Energy and Materials. Despite dismal results, these two beat up sectors are amongst the best performers thus far this quarter. Regular rebalancing and careful analysis allows investors to capture this dynamic.
Looking Ahead to Next Week
Dark Days:  Love it or hate it, the biggest shopping days of the year are upon us as retailers and consumers alike are preparing for Gray Thursday and Black Friday deals.
In addition to in-store purchases, last year shoppers spent $2.4B online, up 20% vs. 2013, and "e-tailers" are looking to get an even bigger piece of the pie this year.
By the Numbers:  Over 87% of Americans will dine on traditional Thanksgiving turkey Thursday with an estimated 49 million turkeys set to be consumed.
Fun Fact #1:  The United States employs between 20 and 25 thousand people in the "turkey industry"
Fun Fact #2:  There are exactly 17 ridges on a 14 oz. can of Ocean Spray Jellied Cranberry Sauce.
Liberté, Égalité, Fraternité:  On a more serious note French President Francois Hollande will visit the White House just weeks after the Paris terrorist attacks
Hollande will also meet on Thursday with Russian President Vladimir Putin who has already commenced heavy airstrikes against ISIS in Syria.
The percent of Americans who will dine on traditional Thanksgiving turkey this Thursday. An estimated 49 million turkeys set to be consumed.
Investment Strategy Update
STRATEGIC Asset Allocation
A new day – a new market: Last week's Fed induced retreat gave way to a Fed induced rally this week. While a rate hike appears baked in at this point, the pace of hikes seems to be patient and slow.
Dollar Strength: While international equity markets rallied, other dollar sensitive assets struggled. Commodities and gold continue to plumb multi-year lows.
Portfolio Positioning: Equity weights across most portfolios have increased this month week with complementary assets (even REITs) declining. Bonds largely remained steady, while cash levels declined due to some stock purchases within Equity Income and Strategic Growth.
STRATEGIC Growth
A Heavy Hit: A clear leading sector was not visible as most sectors had a nice run. The clear laggard continues to be energy.  In other strategy news…
Nike Inc. (NKE) provided several shareholder friendly announcements this week. The company will increase its dividend 14%, add $12 Billion to its existing $8Bil stock buyback authorization and split the stock 2 for 1. They also sell curling shoes, a fast growing sport at Strategic!
STRATEGIC Equity Income
Fewer Mates: The utilities sector was the laggard while consumer staples had a standout week thanks to…
Wal-Mart Stores Inc. (WMT) earrings beat consensus and same store sales grew 1.5%. Surprising as the company took a brush to its guidance only a month ago, claiming higher wages would hit results.
About Strategic
Founded in 1979, Strategic is a leading investment and wealth management firm managing and advising on client assets of over $1.8 billion.
Overview
Disclosures
Strategic Financial Services, Inc. is a SEC-registered investment advisor. The term "registered" does not imply a certain level of skill or training.  "Registered" means the company has filed the necessary documentation to maintain registration as an investment advisor with the Securities and Exchange Commission.
The information contained on this site is for informational purposes and should not be considered investment advice or a recommendation of any particular security, strategy or investment product. Every client situation is different. Strategic manages customized portfolios that seek to properly reflect the particular risk and return objectives of each individual client. The discussion of any investments is for illustrative purposes only and there is no assurance that the adviser will make any investments with the same or similar characteristics as any investments presented.  The investments identified and described do not represent all of the investments purchased or sold for client accounts. Any representative investments discussed were selected based on a number of factors including recent company news or earnings release. The reader should not assume that an investment identified was or will be profitable. All investments contain risk and may lose value. There is no assurance that any investments identified will remain in client accounts at the time you receive this document.
Some of the material presented is based upon forward-looking statements, information and opinions, including descriptions of anticipated market changes and expectations of future activity. Strategic Financial Services believes that such statements, information, and opinions are based upon reasonable estimates and assumptions. However, forward-looking statements, information and opinions are inherently uncertain and actual events or results may differ materially from those reflected in the forward-looking statements. Therefore, undue reliance should not be placed on such forward-looking statements, information and opinions.
No content on this website is intended to provide tax or legal advice. You are advised to seek advice on these matters from separately retained professionals.
All index returns, unless otherwise noted, are presented as price returns and have been obtained from Bloomberg. Indices are unmanaged and cannot be purchased directly by investors.