Baseball season opened on April 1 – and that's no joke! After a truncated 60-game, no-fan 2020 season due to, well, you know – it is sweet to welcome back a normal (mostly) baseball season with at least some live fans. Many of us here at Strategic can think of few better things than a perfect sunny day at the diamond. It doesn't matter which team you root for; we can all relate to the baseball season in that there is no other sport season that mirrors financial planning like this one. Like Johnny Bench and Tommy Lasorda used to do on the Saturday morning kids' show "The Baseball Bunch" – let us explain, but without the San Diego Chicken interrupting all the time.
The baseball season is loooong. 162 games long. So much can happen over the course of that season. Hot streaks. Cold Streaks. Blowouts. Nail biters. Errors. Injuries. Trades. Call-ups from the minors. Send downs to the minors. To get from Opening Day in April to the World Series in October takes conditioning, preparation, planning, organization, strategy, patience, fortitude and just a little bit of luck.
To get from Opening Day in April to the World Series in October takes conditioning, preparation, planning, organization, strategy, patience, fortitude and just a little bit of luck.Greg Mattacola, Lead Advisor
Now, compare that with your lifelong financial plan. Just like that baseball season, you are going to see a lot of ups and downs over the course of this period. There may be salary increases/bonuses or the loss of a job. There could be an unexpected illness that not only causes extreme out-of-pocket medical expenses but also puts you out of work. You may see your child get into a top-tier university – Hurray! The tuition bill comes – @!#$! The stock market goes on a tear and your returns are hovering around 20%. The stock market has a correction, and you suffer a double-digit negative return. The list of curveballs is endless. But unlike Pedro Cerrano in the movie "Major League," you can hit that curve if you prepare properly. And it won't take offering up sacrifices to Jobu.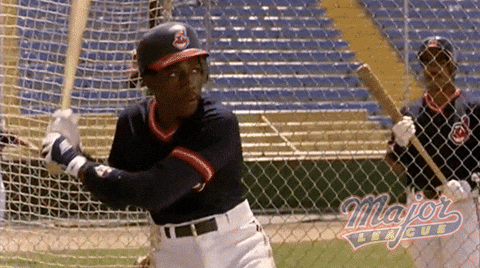 A good Financial Advisor will work with you to put in the conditioning and to create the plan. You can ensure your emergency fund/cash reserves are on point to handle the unexpected. You can evaluate your insurances so that you are properly insured against unforeseen disability. Get yourself on track for education funding and hook you up with an educational consultant to take advantage of every scholarship and financial aid opportunity out there. You can evaluate your risk tolerance and work to invest your accounts accordingly in a high-quality, value-driven, diversified portfolio that weathers the curveballs and hits the fastballs out of the park.
Tommy Lasorda said that "no matter how good you are, you're going to lose one-third of your games.  No matter how bad you are, you're going to win one-third of your games. It's the other third that makes a difference."
So, as we welcome back the baseball season, take a breath. Take in the sights, sounds and smells of the ballpark. Enjoy a beverage and a hotdog. Sit back, settle in and feel the warmth of the sun.  It's a long season, but we are playing for October and beyond, not April.  And always keep in mind what the great philosopher Yogi Berra said: "Love is the most important thing in the world.  But baseball is pretty good too."
About Strategic
Founded in 1979, Strategic is a leading investment and wealth management firm managing and advising on client assets of over $1.8 billion.
Overview
Disclosures
Strategic Financial Services, Inc. is a SEC-registered investment advisor. The term "registered" does not imply a certain level of skill or training.  "Registered" means the company has filed the necessary documentation to maintain registration as an investment advisor with the Securities and Exchange Commission.
The information contained on this site is for informational purposes and should not be considered investment advice or a recommendation of any particular security, strategy or investment product. Every client situation is different. Strategic manages customized portfolios that seek to properly reflect the particular risk and return objectives of each individual client. The discussion of any investments is for illustrative purposes only and there is no assurance that the adviser will make any investments with the same or similar characteristics as any investments presented.  The investments identified and described do not represent all of the investments purchased or sold for client accounts. Any representative investments discussed were selected based on a number of factors including recent company news or earnings release. The reader should not assume that an investment identified was or will be profitable. All investments contain risk and may lose value. There is no assurance that any investments identified will remain in client accounts at the time you receive this document.
Some of the material presented is based upon forward-looking statements, information and opinions, including descriptions of anticipated market changes and expectations of future activity. Strategic Financial Services believes that such statements, information, and opinions are based upon reasonable estimates and assumptions. However, forward-looking statements, information and opinions are inherently uncertain and actual events or results may differ materially from those reflected in the forward-looking statements. Therefore, undue reliance should not be placed on such forward-looking statements, information and opinions.
No content on this website is intended to provide tax or legal advice. You are advised to seek advice on these matters from separately retained professionals.
All index returns, unless otherwise noted, are presented as price returns and have been obtained from Bloomberg. Indices are unmanaged and cannot be purchased directly by investors.